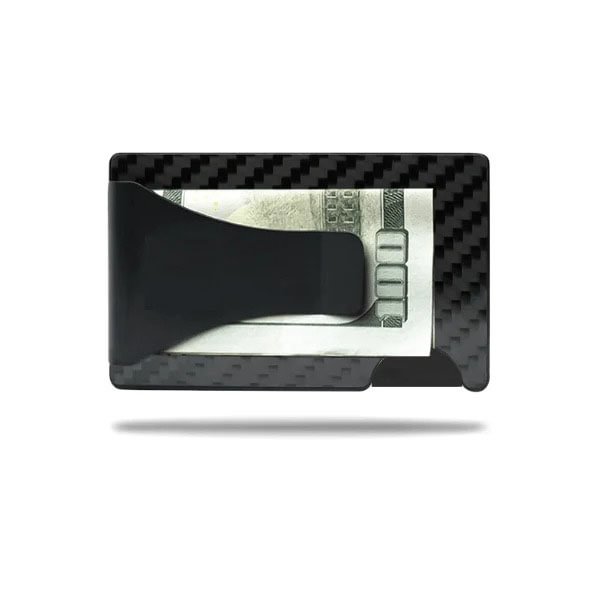 The 21st Century Wallet
The Harry™ RFID Carbon Fiber Wallet is the epitome of minimalism, designed to fit seamlessly in your front pocket. It boasts a patented dual-track design that expands to hold 1-12 cards while remaining slim.
Carry Less. Live More.
Our carbon fiber weave plates are designed to last, featuring beveled edges and a scratch-resistant matte finish to maintain a pristine condition. With its 3k weave, it is durable enough to withstand everyday use.
Built To Use
Our Carbon Fiber wallet kit offers unparalleled security and organization. Made from high-performance RFID blocking materials, it keeps your money and information safe from skimmers. It also comes with a key holder to keep your keys organized, a multi-tool, and a key knife for those moments when you need to get things done without carrying additional stuff. Never leave home without the protection and convenience of our Carbon Fiber wallet kit.
Built To Last
Our 3K Carbon Fiber wallet kit is crafted from the highest-performing carbon fiber materials, ensuring maximum durability. So much so, we are confident enough to offer a lifetime guarantee on all our wallets and tools.
Built To Carry
Our wallet securely holds cards and cash without slipping out, no matter how many cards you carry, whether it's 1 or 16. Its lightweight and sleek design makes it perfect to fit in your front or back pocket, while the cash clip provides added security.
We shipped worldwide and delivery takes 4-10 business days depending on where you are located.
USA - 5-8 business days
UK - 5-7 business days
AU/NZ - 6-10 business days
CA - 7-10 business days
Once shipped you will receive a tracking number to keep up to date with the current status of delivery.
The premium materials used to create this product allow us to guarantee it for life. We're so confident in its quality that in the rare chance it doesn't function properly, just let us know and we'll make it right!